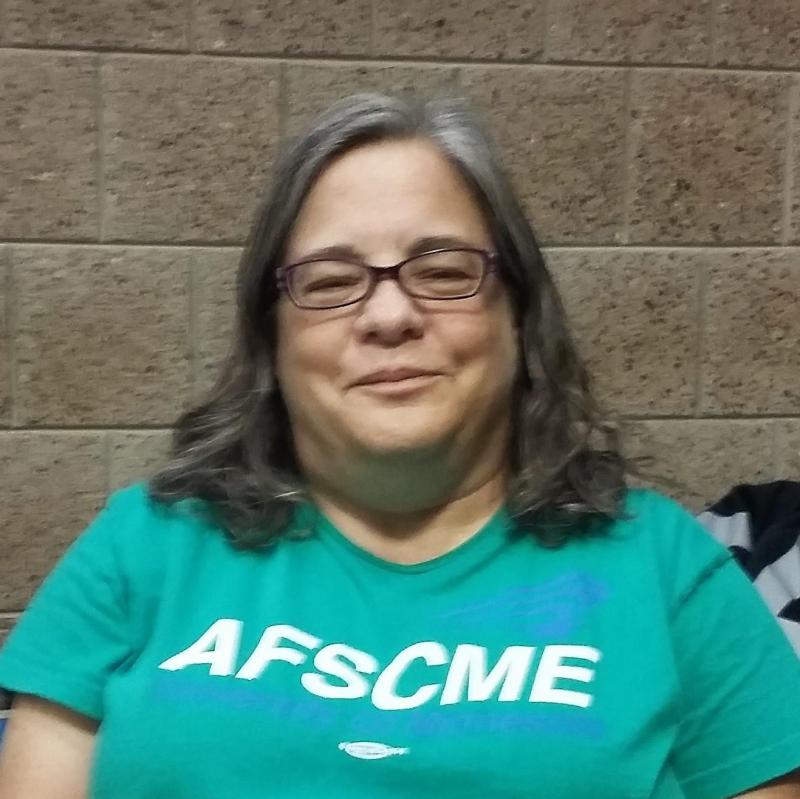 312 Central Ave, Suite 356
Minneapolis, MN  55414
I came to the University in January 1990 as a temp employee and parlayed that into a full-time continuing position. At that time, the clerical unit was just organizing.  I signed on shortly after their election and I served as Trustee and Steward, then as Treasurer until 2002.   On 8/11/2003, I received a promotion (via a JEQ) bringing me into the technical unit.  I served as Trustee and Steward.  When the Local's long time Treasurer died in 2008, I took over as Treasurer.  In 2015 when the previous President was laid off, I completed her term and then was elected for a full two-year term in 2016.
In 29 years, my work has not changed much but the way I do it has changed.  I work with the "golden cadillac of nutrient databases over at the Nutrition Coordinating Center which is housed at WBOB and is part of EPI-CH which is part of SPH which is part of…  I receive and shepherd client data through our process.  Our clients are researchers looking for trends in eating and the results of food choices.  I hope to retire within ten years!
Currently the Local has taken over my life.  But in easier times, my husband and I adopted rescue dogs and gave them long, happy lives after their rocky beginnings.  Now I play video games against my husband and try to win (the game is almost worn out, what we will do when the thing dies???!!!!).   I love to spend an afternoon reading or completing a cross-stitch project.
Becoming President is a hefty cause with a difficult learning curve.  I am also trying to do justice to being Chief Steward until we can find someone to step into that role.  I had done only one or two grievances before stepping in to fill this role.   I hope I am figuring things out for Unit 7 employees.  I certainly spend a lot of time researching and refining statements for the hearings I attend but I am learning as I go.